The Best Cars for Empty Nesters in Glen Mills, PA
Different periods of your life will have different requirements. The sporty muscle car that you fell in love with when you graduated college no longer seems as charming when you're a busy working parent with three kids. At David Dodge Chrysler Jeep® RAM, our team knows how to match drivers with vehicles that suit their needs. We have a well-stocked lot full of new cars for sale near West Chester, PA.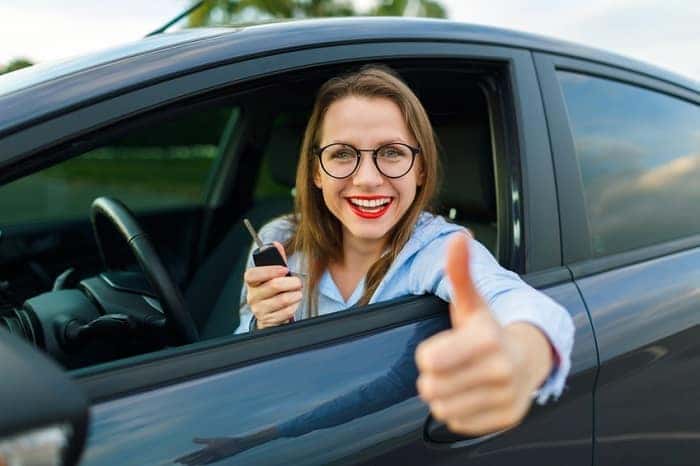 Driving as an Empty Nester
Once your kids move out of the house, you're suddenly free to focus on your needs as a driver. You no longer have to think about the best way to transport a family. Instead, you can indulge your taste for luxury. It's no longer about satisfying your needs; you can now focus on your wants.
What about that road trip that you've been thinking about for years? Now is the time head out. You need a car that gets good gas mileage yet still allows you to ride in absolute comfort.
2018 Jeep Compass
Our Glen Mills, PA, Jeep dealership has exactly what you're looking for. Have you thought about a 2018 Jeep Compass? It's a stylish, sporty SUV that suits a variety of drivers, including empty nesters.
The vehicle is extremely roomy, perfect for hauling cargo during long road trips. It has impressive off-road capabilities yet its small size makes it easy for anyone to drive. The 180-horsepower engine provides a comfortable amount of power. The latest technology, such as Apple CarPlay™ and Android Auto™ connectivity, is also at your disposal.
2018 RAM 1500
The 2018 RAM 1500 is a big, stylish truck. It's one of the most popular models in the pickup truck market and it's easy to see why. An empty nester who always wanted a nice truck of his or her own but abstained in favor of family-friendly vehicles will be entranced by the RAM 1500 and its many upgrade options.
The truck can be outfitted with an 8.4-inch multimedia display screen, perfect for long drives. There's no need to ever feel bored in the car again. It also has a big 3.6-liter engine, capable of producing 305 horsepower.
At David Dodge Chrysler Jeep RAM, we can help match you with your perfect vehicle no matter what life-stage you're in. We look forward to helping you find a great fit at our Jeep dealership near Downingtown, PA.
The free CSS minimizer will compress the style files for your websites in seconds and it does not require download and installation.