Get Your Oil Changed in Glen Mills, PA
At David Dodge Chrysler Jeep RAM, we have an extensive inventory of the latest models from a variety of manufacturers. In addition to all of our excellent new cars for sale, we have a great lineup of used vehicles for sale as well. Our representatives are prepared to not only help you find the perfect vehicle, but also to find the best price possible. Whether you're looking for the incredibly durable 2019 RAM 1500 or the family-friendly 2018 Chrysler Pacifica, we've got you covered!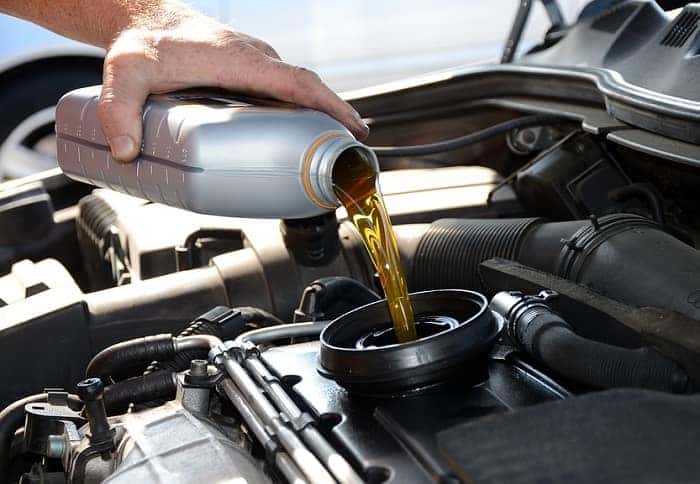 Changing Your Oil Around Glen Mills
Once you've bought your new car from David Dodge Chrysler Jeep RAM, it's important to maintain that just-bought quality. Regular maintenance of your vehicle is extremely important to help maintain the quality of your vehicle. Specifically, timely and frequent oil changes go a long way in preventing major damage.
Firstly, changing your oil helps to maintain engine lubrication and simultaneously cools engine components. This means there is a lesser chance of damaging your engine.
Secondly, if your engine isn't lubricated well, your vehicle might be prone to increased fuel consumption. Therefore, changing your oil could help improve gas mileage, which in turn, would help you save money.
Finally, and probably most importantly, regular maintenance of your vehicle with periodic oil changes helps your vehicle last longer. Every time you bring in your car for an oil change to our service center, we'll check to make sure there aren't any problems with your vehicle.
Oil Changing Basics
Oil changes are the most important way to maintain vehicle quality.
Change oil every 3,000 miles or every 6 months to prevent damage.
Replace your oil filter with every oil change.
If you don't end up changing your oil often enough, there are a few complications that could occur. The most common problem is an overheating engine, which eventually leads to the need for an engine replacement. Here at David Dodge Chrysler Jeep RAM, we believe that changing your oil every 3,000 miles is a pretty safe bet!
Our Chrysler Dodge Jeep RAM Service Center
We use certified-factory parts for repairs and replacements.
Free estimates with no commitment.
Early bird hours and flexile service scheduling.
If you haven't changed your oil in a while, head down to our service center in Downingtown, PA. Our certified technicians are highly skilled in their industry and can help you with minor upkeep, like oil changes, or major repairs, like engine replacement. We have early bird hours and service on Saturdays, so you can always bring your vehicle in for service when it's the right time for you. Visit our RAM dealership in Glen Mills, PA today to learn more about us!