2020 Chrysler Pacifica Review and Specs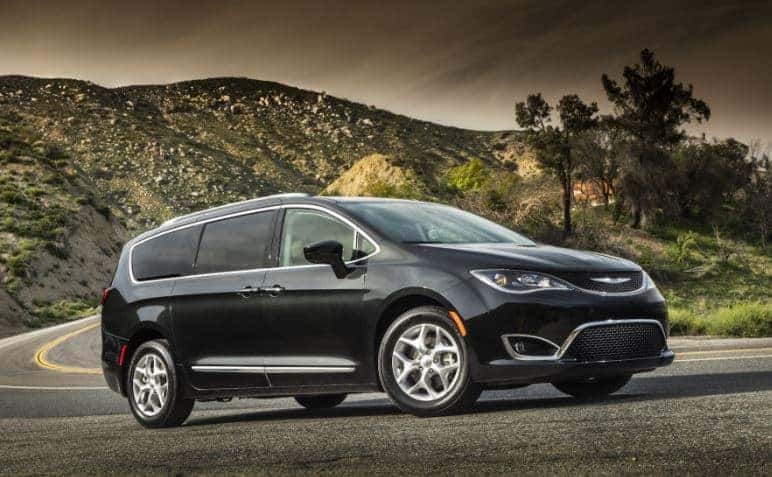 If you're in search of a car that's roomy, comfortable, and high performing, you should search for the 2020 Chrysler Pacifica. Built to serve growing families, this unique minivan is versatile and sure to satisfy all your driving needs. At our car dealership near Glen Mills, we are proud to offer this car to you.
2020 Chrysler Pacifica Details
The 2020 Chrysler Pacifica is powered by an available 3.6-liter V6 engine that's capable of producing 287 horsepower and 262 lb-ft of torque, and also capable of rocketing you from 0 to 60 mph in just 7.7 seconds. It can overtake with the best of them, giving you the utmost in confidence no matter the road or highway.
The best part of this minivan, however, doesn't rely purely on strength – it relies on efficiency. Built to save you hundreds at the fuel pump, the 2020 Chrysler Pacifica features a fuel efficiency rating of 19 mpg in the city and 28 mpg on the highway, allowing you to focus on the road ahead instead of the plummeting fuel tank needle.
But the best way to fully understand this minivan is through a comprehensive test drive at David Dodge Chrysler Jeep RAM.
2020 Chrysler Pacifica Safety and Special Features
The 2020 Chrysler Pacifica is also one of the safest minivans in its class. Built to protect you and your loved ones, this minivan features a 360-degree Surround View camera system that provides you with a bird's-eye view of what's happening around you, ultimately helping in avoiding obstructions, keeping you and others around you safe.
But what makes the 2020 Chrysler Pacifica unique is its available Stow 'n Go storage system, which provides you with the utmost in cargo space, as each seat can be stowed completely into the floor, allowing you to fill up the empty space with as much cargo as you can fit.
Buying a 2020 Chrysler Pacifica
So whether you're into the 2020 Chrysler Pacifica or looking for a used car for sale, our dealership is a good place to go to experience everything. And we also have a friendly new car finance staff to help you with all your financial worries. We hope to see you soon!