2018 Jeep SUV Buying Guide
The sports utility vehicle, or SUV, is an all-American vehicle. Adventurous souls clamor after the ability to drive over rough terrain, while some people simply appreciate having more leg room. A lot of customers' transportation needs are satisfied by a brand new SUV. Here at David Dodge Chrysler Jeep RAM in Glen Mills, PA, we understand your thirst for a quality vehicle. That's why our inventory is full of premium Jeep models.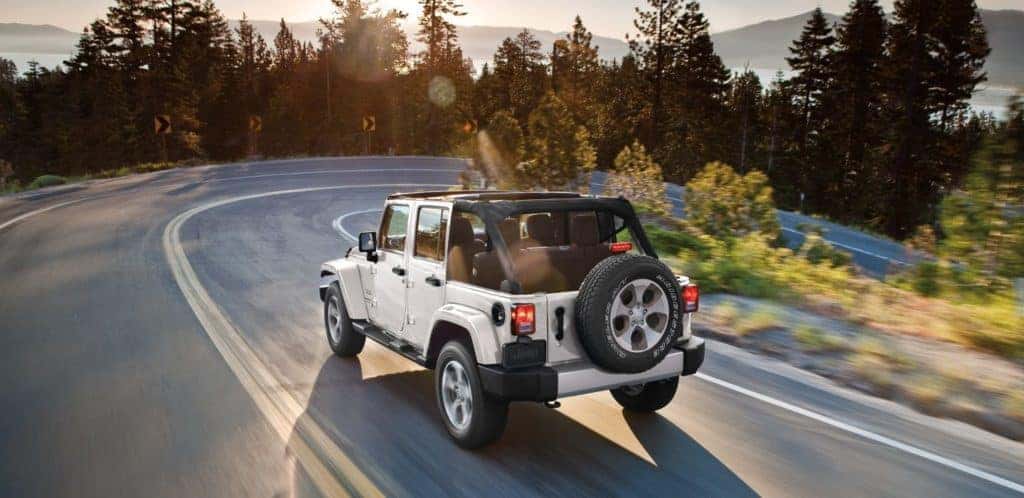 2018 Jeep Compass
The 2018 Jeep Compass is an extremely comfortable and reliable crossover SUV that's perfect for families and singles. People who want to go off-roading will love the manual transmission option that's available with all-wheel drive. The hood is packed with a 180-hp engine capable of handling uneven, choppy terrain.
2018 Jeep Compass at a Glance
180-hp, four-cylinder engine
Manual or automatic transmission option
Four-wheel drive
Comfortable, roomy cabin
2018 Jeep Wrangler JL
The 2018 Jeep Wrangler JL combines luxury and practicality. The standard model is equipped with the latest technological advances while its sturdy build makes the Jeep Wrangler JL a solid choice for road trips and camping excursions. The vehicle boasts safety features like a rear backup camera and blind spot monitoring software.
2018 Jeep Wrangler JK
The 2018 Jeep Wrangler JK is the ultimate sporting vehicle. It provides the power you need to get to where you need to go without sacrificing one iota of comfort. Don't be daunted by snow or large rocks. The Jeep Wrangler JK can handle it. It's equipped with a powerful V6 engine.
2018 Jeep Wrangler JK at a Glance
Ability to tow up to 3,500lbs
Steel front and rear tow hooks
Sophisticated 4×4 systems
Your innate sense of adventure drives you to search for a car that's both comfortable and hardy. The SUVs at David Dodge Chrysler Jeep RAM fit the bill. We have new cars for sale that will fit your lifestyle regardless of how active you are.
Head over to our Jeep dealership in Glen Mills, PA or feel free to give us a call at (484) 840-3725. We'd love to answer any questions you might have. You can drive home in a well-equipped, brand new Jeep SUV today!